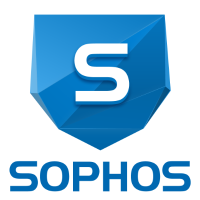 Welcome to Sophos
IT security products have become as complex as the networks they're trying to secure. At Sophos we know that the solution to complexity is not more complexity. We tackle security challenges with clarity and confidence, knowing that simple security is better security.
Sophos Intercept X
With Intercept X, Sophos is redefining what customers should expect from next-generation endpoint security products. No other vendor offers signatureless exploit prevention, ransomware detection, visual root-cause analysis, and advanced cleanup technology in a simple to install, easy to manage package. For more information, please visit:
www.sophos.com/intercept-x
Sophos Endpoint For Desktop & Server
Endpoint Protection Tech Specs
Sophos Endpoint Protection helps secure your workstation by adding prevention, detection, and response technology on top of your operating system.
Sophos Endpoint Protection is designed for workstations running Windows and macOS. It adds exploit technique mitigations, CryptoGuard anti-ransomware, anti-malware, web security, malicious traffic detection, and deep system cleanup.
Sophos SG Series Firewall
The Sophos SG Series appliances are designed to provide the optimal balance between performance and protection – for diverse IT environments. Whether you need a solution for a small remote office, want to protect your school campus, or are a global organization requiring high-availability and enterprise grade features, our SG Series appliances are an ideal fit.
SG UTM appliances can be easily upgraded to the new XG Firewall firmware. There is no upgrade charge whatsoever, so when the time is right for you to migrate you'll get all the great features you value in the SG UTM and the added bonus of Synchronized Security and other innovative features that are exclusive to XG Firewall.
Sophos XG Series Firewall
Sophos XG Firewall – The next thing in next-gen XG Firewall is optimized for today's business, delivering all the protection and insights you need in a single, powerful appliance that's easy to manage.