ASUSTOR DATA MASTER (ADM)

Simple, Intuitive and Easy To Use
ASUSTOR Data Master (ADM) is the dedicated operating system for all ASUSTOR NAS devices. If offers an intuitive and familiar user experience similar to most tablet device interfaces, effectively providing zero learning curve.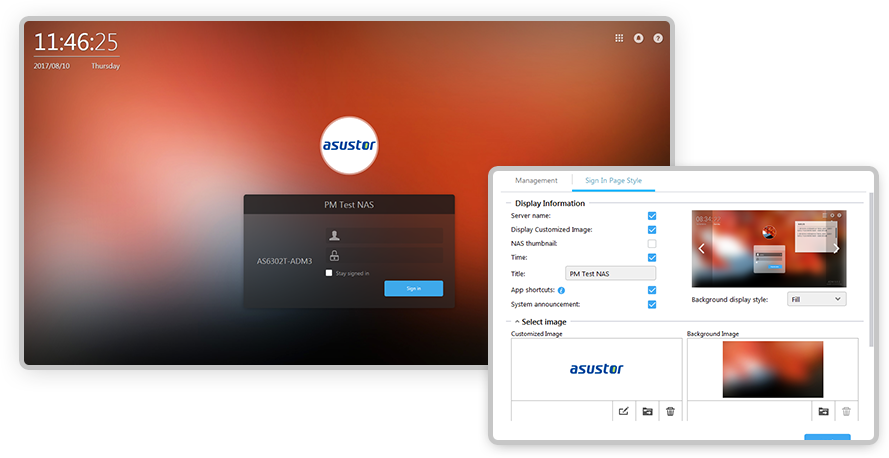 Your NAS, Your Style
ADM allows you to customize the sign in page style and images giving your NAS a unique look. Furthermore, an additional variety of customizable options help you to create a truly personalized NAS.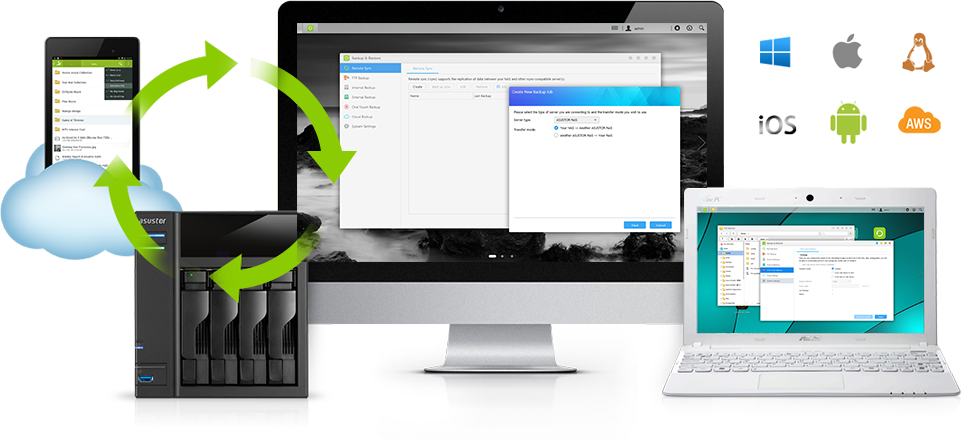 24/7 Convenient File Access And Backup
ADM provides seamless cross-platform file sharing, allowing you to easily access your NAS from Windows, Mac OS X, or Unix-like operating systems. Furthermore, your data is always within reach no matter if you are using a PC, notebook, tablet or smartphone. ASUSTOR NAS offers a complete host of data protection and backup solutions. Features such as 
RAID and two-way transfer support offer bullet-proof protection and flexible application. Savor a stress free and liberating user experience.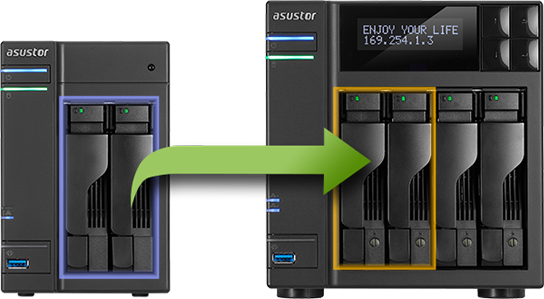 Seamless System Migration
When it's time to move your storage volumes to a new system, simply take out your existing hard drives and then insert them into the new system. That's it. Your new system will be up and running instantly.

Awesome Add-on Functionality With Just One Click
ADM's exclusive App Central App repository contains countless surprises. Install a variety of unique Apps for free with just a single mouse click.

ASUSTOR = ASUS + Storage
Founded in 2011, ASUSTOR Inc. was established via direct investment from ASUSTeK Computer Inc. The ASUSTOR brand name was created as a portmanteau of "ASUS" and "Storage". ASUSTOR is a leading innovator and provider of private cloud storage (network attached storage) and video surveillance (network video recorder) solutions, also specializing in the development and integration of related firmware, hardware and applications. We are devoted to providing the world with unparalleled user experiences and the most complete set of network storage solutions possible.